Corey D. Wolin
Lab Manager
With a background in both electrical and materials engineering, Corey assists lab members in bridging the gap between the two closely related disciplines. He serves as the lead engineer setting staff priorities to assure all of the user needs are met. He also serves as our industrial correspondent, assisting outside companies and startups with process development to meet their research goals. Due to his background in materials science, Corey has a strong understanding of various thin film deposition techniques at the atomic level, and recently performed extensive characterization on the new RF/DC Lesker sputtering system. This equipment characterization process is key to streamlining research for our users, and helps decrease the amount of trial and error required on their end. Corey also serves as the Laboratory Safety coordinator making user safety a top priority. 
 Michael N. Irving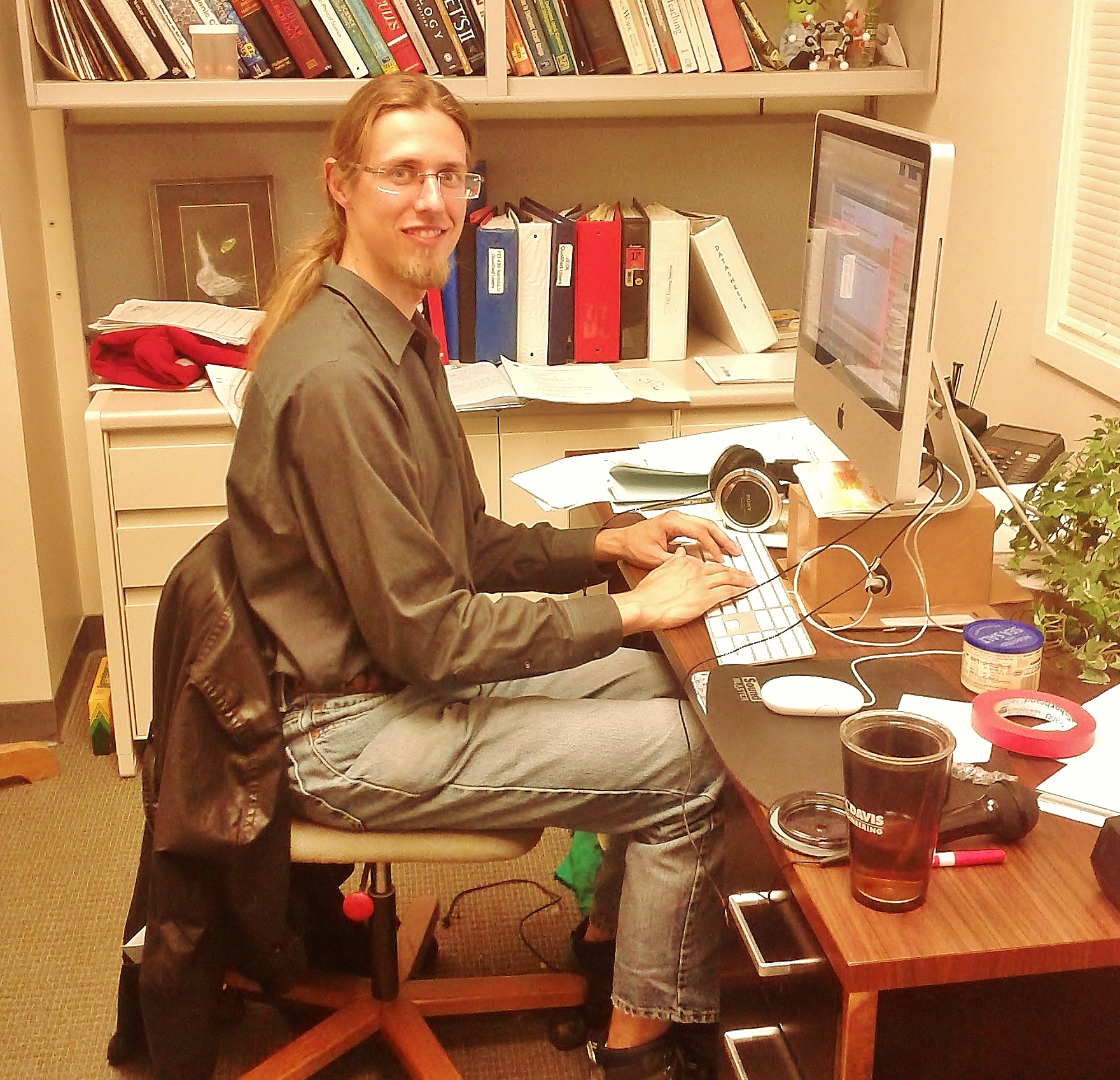 Development Engineer
With a background in Chemistry and emphasis Polymer chemistry, Mike has a very strong understanding the photolithography process as it relates to photoresist. He has recently filed a patent for a novel metal-oxide bearing photoresist with a wide range of applications in the MEMS and semiconductor industry. He has performed extensive work with our E-Beam lithography (EBL) system and has also developed other specialty resists to meet a variety of requirements using this system.
Sheraj Ragoobeer
Assistant Development Engineer
Recently graduated from UC Davis in Mechanical Engineering, Sheraj helps to maintain the cleanroom and assure that things run smoothly. This includes equipment maintainance, training and assisting lab members with equipment and processes, ordering supplies, managing lab staff and finding ways to improve CNMM's functionality.
Rijuta Ravichandran
Lab Assistant
Recently graduated from UC Davis in Biomedical Engineering, Rijuta assists with cleanroom maintenance and helping lab members solve processing issues. Her cleanroom knowledge and experience makes her a valuable asset to CNMM.
Junior Specialists:
Carter Tong
Trevor Grey
Shakevia Carpenter