Faculty
 S. Geoffrey Schladow, Ph.D.
Director, Environmental Dynamics Laboratory
Director, Tahoe Environmental Research Center
gschladow@ucdavis.edu
Professor Schladow's area of interest is the interaction between fluid transport and mixing processes with water quality in natural and engineered systems. Examples of such systems include lakes, rivers, estuaries and mining pits. Using a combination of field experimentation, detailed laboratory studies and numerical modeling, he is better quantifying the critical flux paths in these systems. The results of this work will lead to improved methods of managing and controlling our water resources.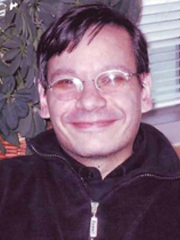 Fabian Bombardelli, Ph.D.
Professor Bombardelli's research interests focus on the development and use of computational-fluid-dynamics and computational-hydraulics techniques to address problems belonging to the field of environmental fluid mechanics.
 Holly Oldroyd, Ph.D.
Dr. Oldroyd's research interests include environmental turbulent flows as found in rivers, lakes, and the atmosphere with a focus on water-land-atmosphere interactions.  Investigating surface exchanges of mass and energy improves our understanding of evapotranspiration, microclimates, turbulence intensity, and the transport of greenhouse gases or environmental pollutants.  She uses field investigations, laboratory measurements, and numerical simulations to investigate fundamental turbulent transport dynamics, enhance model development, improve forecasting capabilities, and inform resource management strategies, with a focus on mountainous regions, urban areas and the transitional zones between them.
Alexander Forrest, Ph.D.
Dr. Forrest encourages a hands on based learning approach using both field and lab based techniques to convey abstract and complex problems. At the undergraduate level, he is directly involved as the Water Resources mentor in the final year design project and at the graduate level he teaches ECI264A: Mixing Processes in Natural Systems – Rivers and Lakes and ECI264B: Mixing and Transport in Estuaries and Wetlands. In addition, he also offers specialised topics in Underwater Spatial Analysis combining his research interest in lake and seafloor mapping with visualisation of midwater column data visualization.
Research Personnel

Bill Fleenor, Ph.D.
Bill's research interests include quantifying interactions between fluid transport and mixing processes to better understand water quality in natural and engineered systems through field experimentation, tracer studies, detailed laboratory studies, and numerical modeling. Recent work includes co-authoring two books on Sacramento-San Joaquin Delta issues and potential solutions. In addition to hydraulic modeling of Delta issues, he manages the data collection network on and around Lake Tahoe.

 John Reuter, Ph.D.
John Reuter's position involves research and the administration of an environmental monitoring program designed to collect and disseminate water quality information for the Lake Tahoe Basin. The information is used and supported by a number of federal, state, and local agencies concerned with land-use regulation and water quality issues at Tahoe. As LTIMP Director, supervises 6 field and laboratory employees and is responsible for writing a large annual report on the results of the program. The 50% administrative portion of the position has been designated as an Academic Administrator. The remaining 50% of the position is as a Research Ecologist, responsible for personal water-quality related research sponsored under the program.

Goloka Behari Sahoo, Ph.D.
Goloka's interests include hydrodynamic, hydraulic and ecological modeling of environmental processes in lakes, reservoirs, and rivers. He uses multi-dimensional process-based numerical models to provide information for Total Maximum Daily Load (TMDL) establishment and water budget planning. His hydrologic modeling incorporates artificial neural networks, genetic algorithms, and distributed physical models. His work demonstrates the effect of climate change on aquatic systems, hypolimnetic oxygenation and mixing of stratified lakes and reservoirs.
Research Affiliates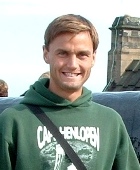 Stephen Andrews
Graduate Students
Karen Atkins
Karen is interested in hydrology with a focus on aqueous chemistry in relation to water quality management.  She is working to develop a lake hydrodynamic and water quality model to simulate mercury cycling in reservoirs.  She plans to utilize this model to compare mercury management strategies employed at lakes and reservoirs in California with the goal of improving best management practices for mercury.
Derek Roberts
Derek is interested in understanding how physical processes drive water quality in natural systems. He is currently collecting high-frequency water quality data from the nearshore of Lake Tahoe using a network of lakebed-moored instruments deployed around the perimeter of the lake. His research will combine analyses of this data with modelling studies to understand the dominant processes driving ecological and water quality variability in the nearshore of large lakes. He hopes his results will improve monitoring and management strategies in large lakes around the world.
Amelia Jones
Amelia is interested in fluid mechanics, water quality, and hydrology with a focus on how climate change may be impacting these areas. She is currently collecting and analyzing high-frequency dissolved oxygen data to model primary production and respiration in Lake Tahoe. The Tahoe Environmental Research Center eventually hopes to transition to this model to better and more frequently monitor lake metabolism, an important indicator of overall lake health.
Min Chen
Visiting Ph.D student
Min is interested in environmental hydraulics related to eutrophication and water quality issues in reservoirs and lakes. He is working to understand how hydrodynamic conditions influence the development of dinoflagellate blooms in thermally stratified reservoirs(lakes), and to develop a hydrodynamic and eutrophication model to simulate the process. He hopes this model can be used by reservoir operators to develop operation strategies to control and prevent algal bloom.
Kyungwoo Lee
Kyungwoo is a Ph.D student interested in remote sensing and data analysis.
Undergraduate Students
Kimia Allami
Erica Koopman-Glass
Alumni
Adrienne Aiona
Adrienne's work focuses on improving aquatic habitats through stormwater treatment and habitat restoration. Her current research project is measuring the ability of a detention basin to remove fine particles from urban stormwater runoff. This project will help managers in Lake Tahoe determine if traditional stormwater BMPs are effective in removing fine particles.
Dan Nover
Dan's research focuses on the role of ultra fine particles on lake water quality and ecosystem health. In addition to understanding the physical and biogeochemical mechanisms that influence surface water, Dan's research serves to inform environmental policy and generate sound solutions to resource management problems.
Kristin Eastman Reardon
Kristin's research interests include physical limnology, fluid mechanics, and sediment dynamics of natural systems for the purpose of assessing and improving water quality. Her current work focuses on better understanding near-shore processes at Lake Tahoe.
Courtney Siu
Courtney's research includes visibility and atmospheric deposition in the Lake Tahoe Basin.
Paul Stumpner
Paul is an MS student, interested in conducting hydrodynamic investigations to develop solutions to water quality and ecological problems to help drive management solutions. His research will focus on determining the role near shore hydrodynamic process has on invasive species transport and proliferation within Lake Tahoe.
Bridget Tracy
Bridget's research is aimed at understanding the movement of carbon through ecosystems. She is building a carbon budget for Lake Tahoe using a mass balance approach, by indentifying all sources of carbon (C) to the lake as well as all sinks for C and points of C loss and then quantifying loads.