Participation in IFT 2018 Meeting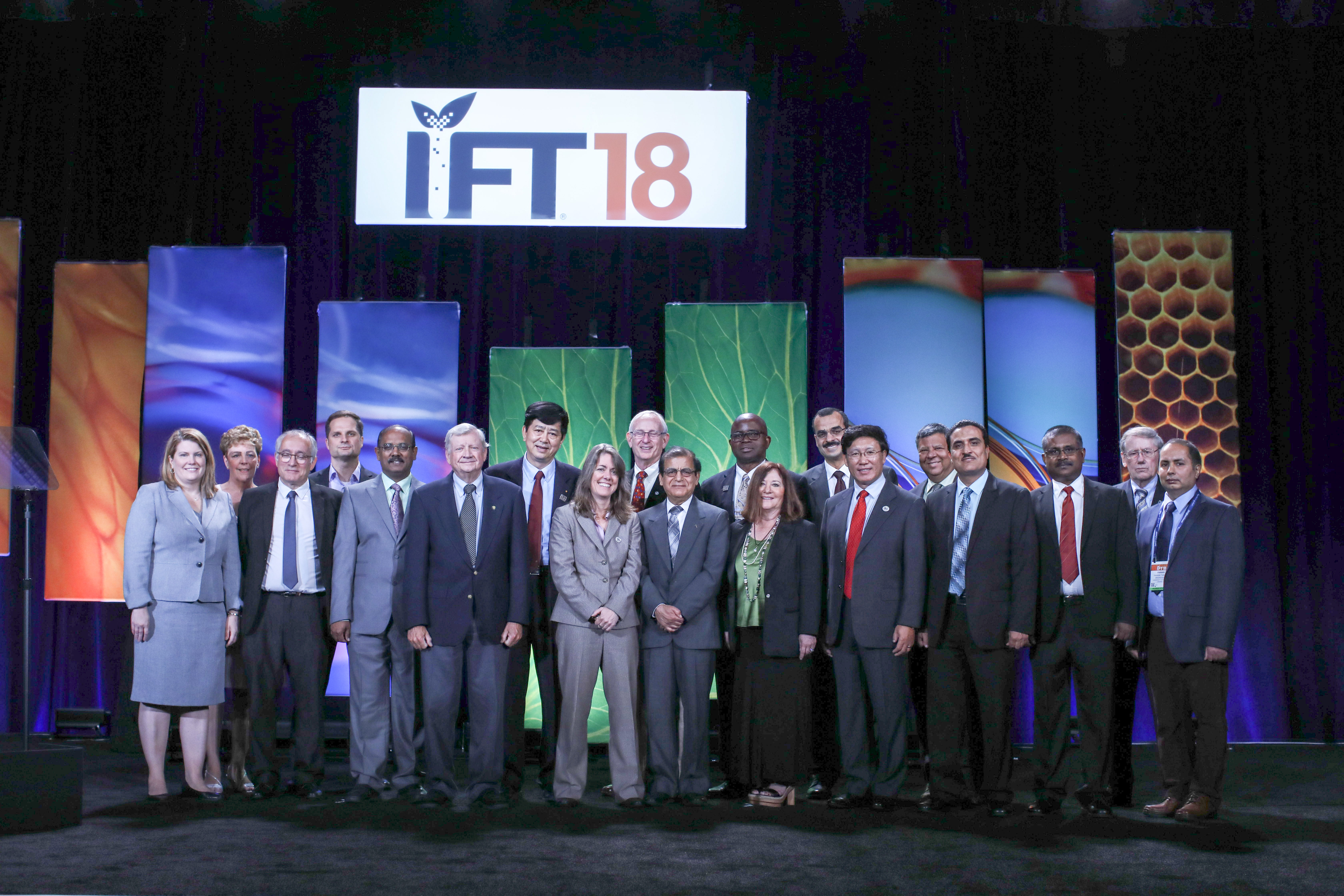 The following posters were presented by the group in the meeting
Physical Properties of Jujube Slicesby Hot Air and Infrared Drying
Process Development for Antioxidant Extraction from Wet Pomegranate Peel
Walnut Structure and Its Influence on Hydration Characteristics
Effects of Grinding Methods on Physicochemical and Functional Properties of Black Tea Powder
A new book, Advances in Science & Engineering of Rice, is published. The detailed information is available on the website
https://www.destechpub.com/product/advances-science-engineering-rice/
Energy Efficient and High Speed Infrared Drying of Walnuts
California produces 99% of the U.S. walnuts, amounting to 570,000 tons per year. Dr. Zhongli Pan's research team discovered that the moisture contents of individual walnuts at harvest vary significantly, causing over-drying and under-drying problems. Over-drying results in a significant waste in energy and under-drying causes potential food safety risk due to microbiological growth concerns. Current hot air drying at low temperatures is energy intensive and slow. The team developed a new process by sorting walnuts into two to three groups based on moisture content using the different terminal velocities of the walnuts. Then the walnuts were dried by using infrared heating followed by hot air. The new method solved the over-drying and under-drying problems and significantly reduced the drying time and energy consumption by quickly removing the surface moisture. With the collaboration of Wizard Manufacturing Inc. the technology has been demonstrated at Emerald Farms in Maxwell, California at a commercial scale of 10-15 ton/h. The new drying method showed an energy saving up to 44% with improved quality and food safety through increased moisture uniformity of individual walnuts. This collaborative research project between the Healthy Processed Foods Research Unit, Western Regional Research Center, USDA-ARS and the Department of Biological and Agricultural Engineering, UC Davis is funded through a $1.18M grant from the California Energy Commission (CEC) and $280K from Wizard Manufacturing Inc., Chico, CA and supported by Emerald Farms.
Watch the video of Infrared Drying of Walnuts
Participation in IFT 2016 Meeting
The following posters were presented by the group in the meeting
IR Dry-peeling Technology Review and Demonstration Event Was Held at UC Davis on September 2, 2014
A seminar and demonstration event was successfully held at UC Davis to disseminate a sustainable IR dry-peeling technology for fruits and vegetables. The new technology was developed by the research team led by Dr. Zhongli Pan of the Healthy Processed Foods Research Unit of USDA-ARS and Department of Biological and Agricultural Engineering, UC Davis. It eliminates the uses of water and chemicals and generation of wastewater in peeling of fruits and vegetables. The research project was supported by the Specialty Crop Block Grant from the California Department of Food and Agriculture (CDFA) and California League of Food Processors (CLFP). The representatives from CLFP, fruit and vegetable processors, and food processing equipment manufacturers attended the event. The peeling demonstration was conducted by using a newly developed pilot scale IR heating system to peel tomatoes and pears. The IR dry-peeling technology showed much better peeling performance and produced much firmer products without using water/steam and chemicals compared to the current hot lye and steam peeling. It serves as an urgently needed alternative for reducing the negative environmental impact and need in water in the food industry.
Participation in IFT 2014 Meeting
The following posters were presented by the group in the meeting